Our mission at Carmel Eyecare is to passionately serve our community with personalized eye care through advanced technology. We are pleased to offer a wide range of optometric services, eye care products including eyeglasses, specialty eyewear, frames, and contact lenses. Our staff is happy to help however we can.
Our priority is our patient's eye health and satisfaction. It shows in everything that we do. From your first contact with us to your appointment and your follow-up, we aim to make your eye care experience exceptional.
Contact us any time to learn more or to schedule your next appointment.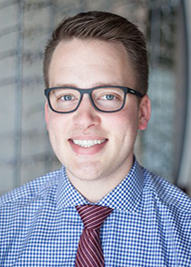 Dr. Matthew Clark
Dr. Matthew Clark grew up in Fishers and graduated from Lawrence Central High School in 2006. He then received a B.S. and an M.S. in Biology from Purdue University before heading to Indiana University for his Doctorate of Optometry. Prior to Carmel Eyecare, he worked at the LASIK Vision Institute in Carmel and at Zionsville Eyecare. Dr. Clark strives to provide thorough ocular care and education to all of his patients. He offers primary care for all ages, contact lens services including hard-to-fit scleral contact lenses, and ocular emergency and disease management.
Dr. Clark is a die-hard Colts and Arsenal fan. He has been married to Carmel Eyecare optician Katie Clark since 2013. They reside in Carmel with their 2-year-old son, Lawson, and spoiled pit bull rescue, Quincy.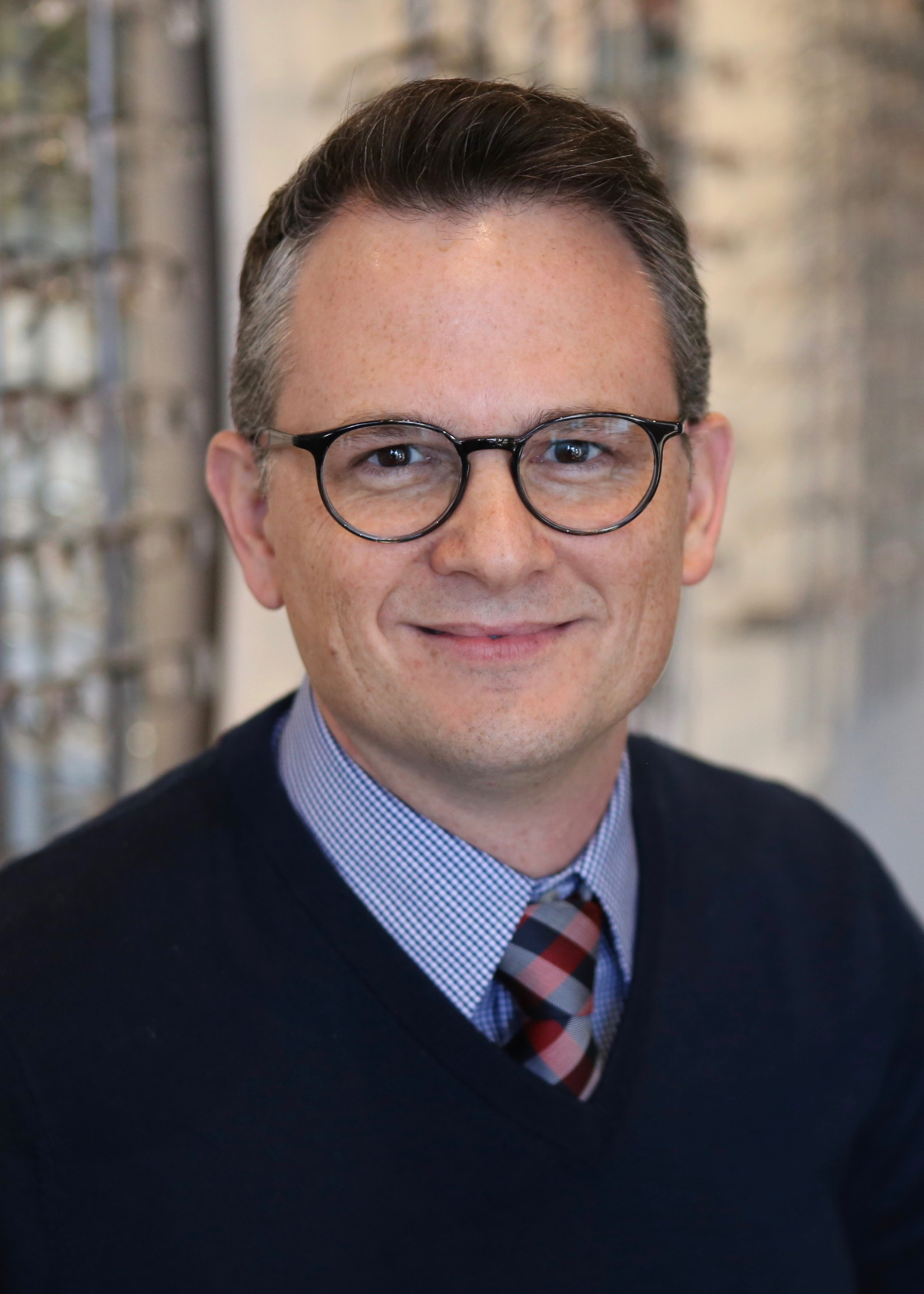 Dr. Nicholas Garn
Dr. Nicholas Garn was raised in Columbus, IN, graduating from Columbus North H.S. He attended Indiana University where he enjoyed playing trombone as a member of the Indiana University Marching Hundred and Big Red Pep Band. Dr. Garn graduated with a B.S. in biology and a Business Foundations Certificate before achieving a Master's degree in Biology at IUPUI. In 2002, he started the Doctor of Optometry program at the Indiana University School of Optometry.
Dr. Garn is co-owner of Zionsville Eyecare. He serves the profession by acting as a liaison for Indiana optometry to the Indiana University School of Optometry and serves as the state convention's co-chair. In 2011, Dr. Garn received the Meritorious Service Award from Indiana Optometric Association for his dedication to students of the profession. In 2012, Dr. Garn earned the prestigious "Young Optometrist of the Year" award for his dedication to public service and leadership in Indiana optometry.
In 2003, Dr. Garn married his high school sweetheart, Laura. They have 3 young children. When not at the office, you can often find Dr. Garn volunteering his time ad a trustee at Freedom Church in Lebanon.
Dr. Katlyn Lee
Dr. Katlyn Lee is a native of central Illinois. She graduated with honors receiving a Bachelor of Science degree in Biology from Illinois State University. She earned her Doctorate of Optometry from Indiana University School of Optometry.
While at IUSO, she was a member of the Volunteer Optometric Services to Humanity (VOSH) and served on the executive board. She has participated in eye care mission trips traveling to Guanajuato, Mexico and Frome, Jamaica. Dr. Lee has a passion for volunteering and working with the pediatric population.
Prior to Carmel Eyecare, she previously practiced at Primary Eye Care Associates in Northern Kentucky where she provided routine eye exams for all ages. She also gained experience diagnosing and managing ocular diseases such as diabetes, macular degeneration, glaucoma, and cataracts.
Dr. Lee recently re-located to the Zionsville area to be closer to family. In her free time she enjoys traveling, running, and enjoying a good book. While previously living in Kentucky, she found a new love for fostering with the Queen City Bulldog Rescue. She is moving to the area with her own English bulldog rescue, Cali and is looking forward to finding a local rescue to volunteer with. She is excited to become a part of the Carmel and Zionsville communities.
Great optometry office in a perfect location. I've had a number of interactions with Sherri. She is super sweet and very helpful. I love Dr Clark! He is very knowledgeable, professional and kind. There are a generous selection of designer and reasonably priced frames. I definitely recommend Carmel Eyecare.
About Our Team
Our team of eye care professionals is experienced and friendly. We're here to help all patients understand their benefits, schedule appointments, and fulfill their eye doctor's orders. Our opticians can give you guidance in picking out your perfect pair of eyewear, and our friendly office staff is knowledgeable about billing and benefits coverage.
Learn more about our team here!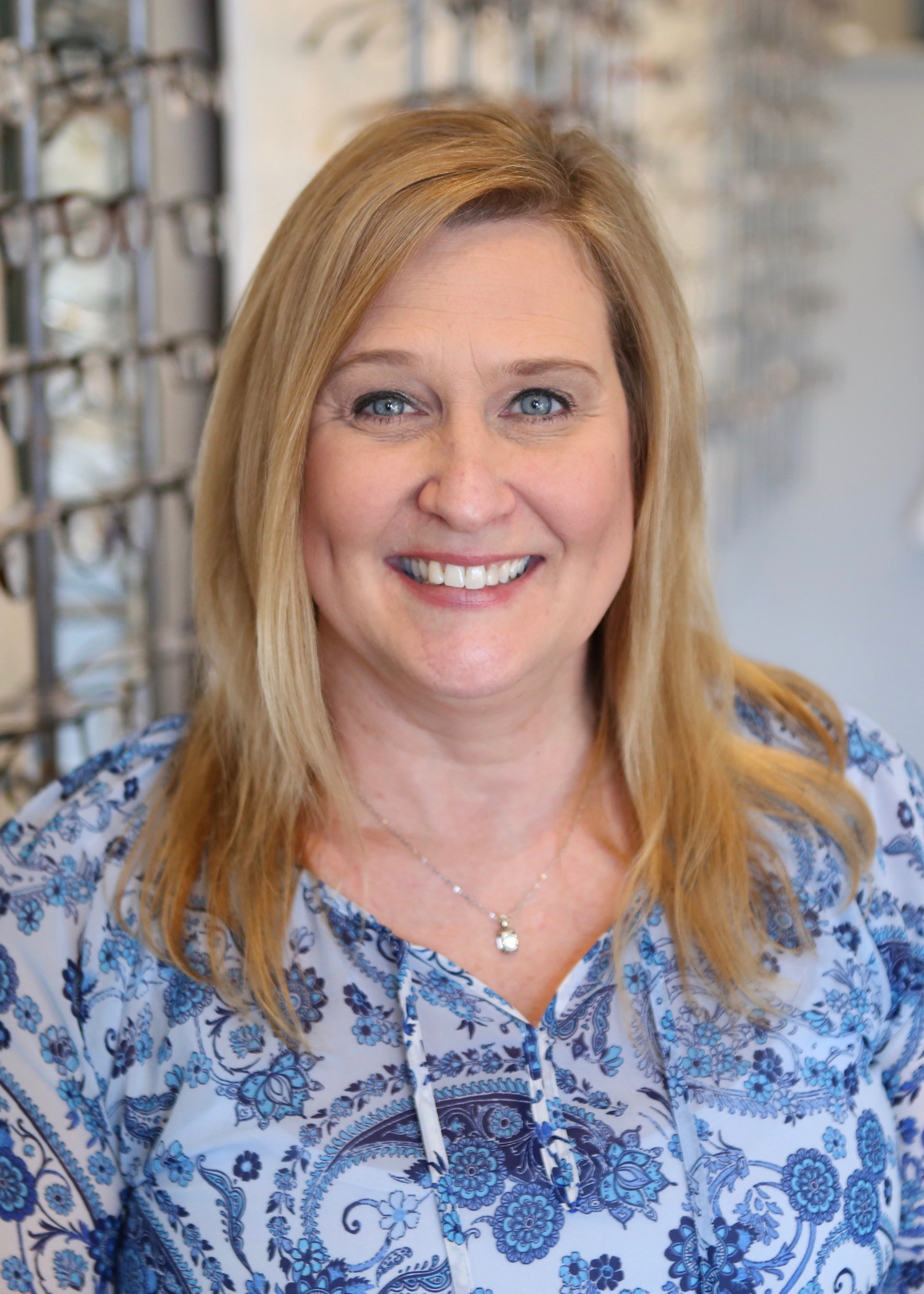 Sherri
Sherri is originally from Northern Indiana, where she began her optical career before leaving briefly to start her family of 3 wonderful children. Sherri returned to the optical field around 2003 and worked 13 years at Optique Eyecare in Lawrence, before transitioning to Wittmann 20/20 Family Eye Center. In her free time, she enjoys spending time with her family and friends, reading, and gardening.
In December 2016, Sherri was promoted to manager of our little practice and keeps everything running smoothly. She prides herself on being able to find the perfect frame for every style, fit, and prescription. We are truly lucky to have such talent in our front office.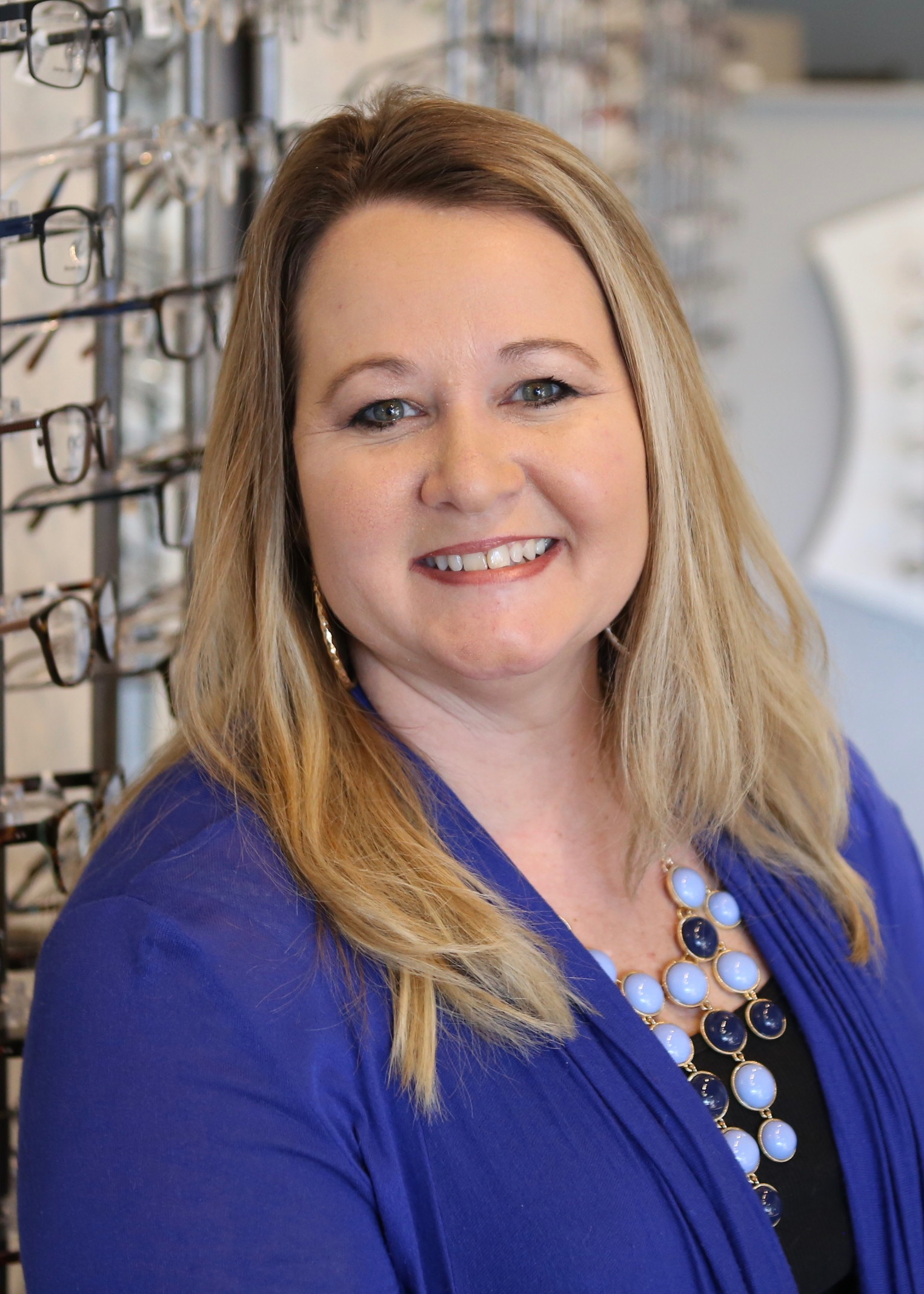 Kelly
Kelly has been an Optician since 1991, launching her career as an optician in Lafayette, then as manager of Texas State Optical in Houston. She returned to Indiana at Ossip Optometry in Fishers before joining our team in September of 2017. Kelly prides herself in her ability to troubleshoot any glasses problem, ensuring that your prescription is performing to its full potential.
Kelly and her husband, John, have been married for 20 years. They have two daughters Kendall and Karlee. They enjoy spending their weekends watching their daughters dance for the competition team at Performers Edge.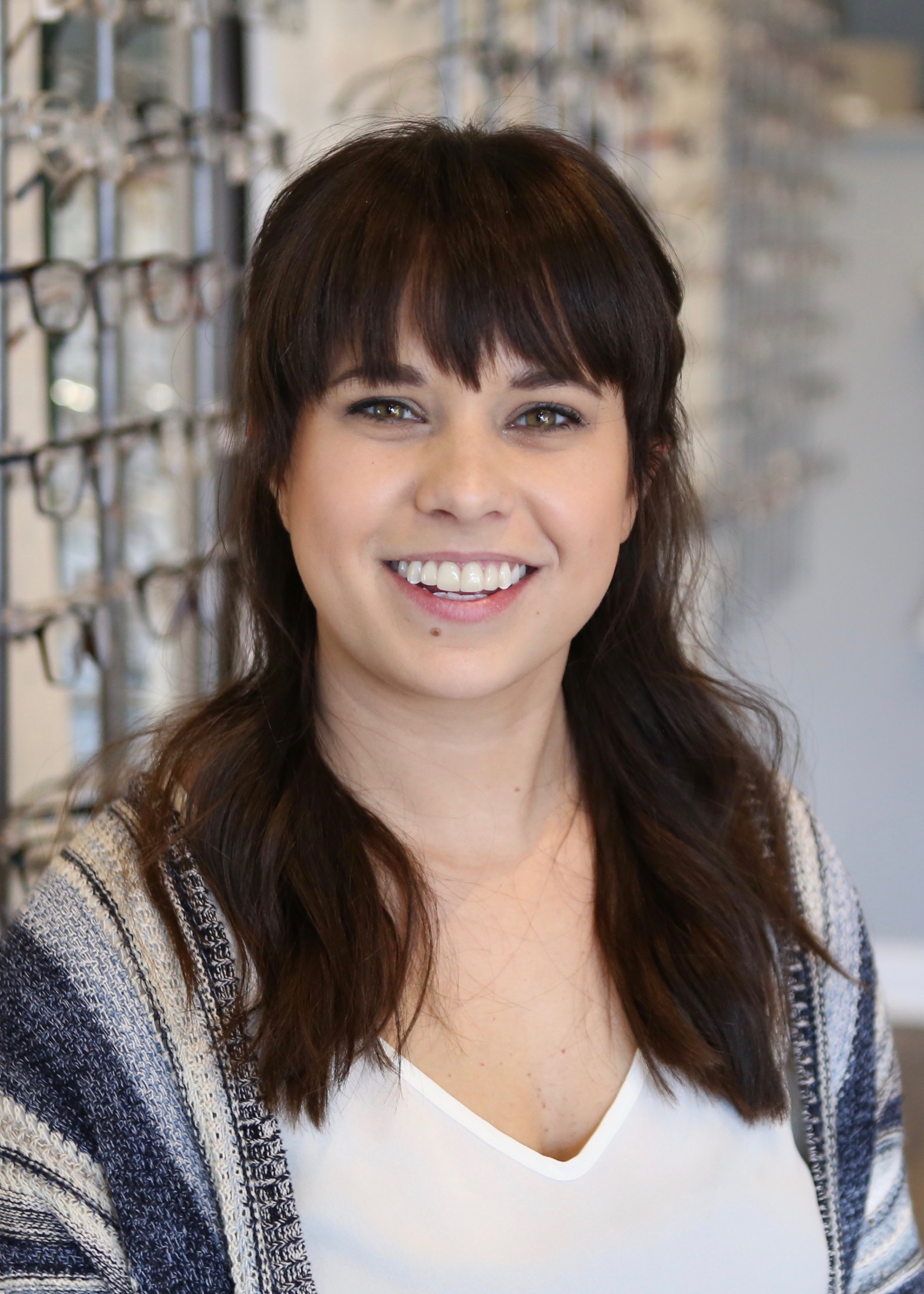 Katie
Katie grew up in the Indy area and received her B.S. in Psychology from Purdue in 2012. She completed the optician/technician program at Indiana University in 2013.
Katie loves fashion and stays up to date on upcoming eyewear trends. She believes the right frame can elevate your style and your confidence. Katie also teaches yoga at Body Mind & Core in Carmel and Blooming Life Yoga in Zionsville.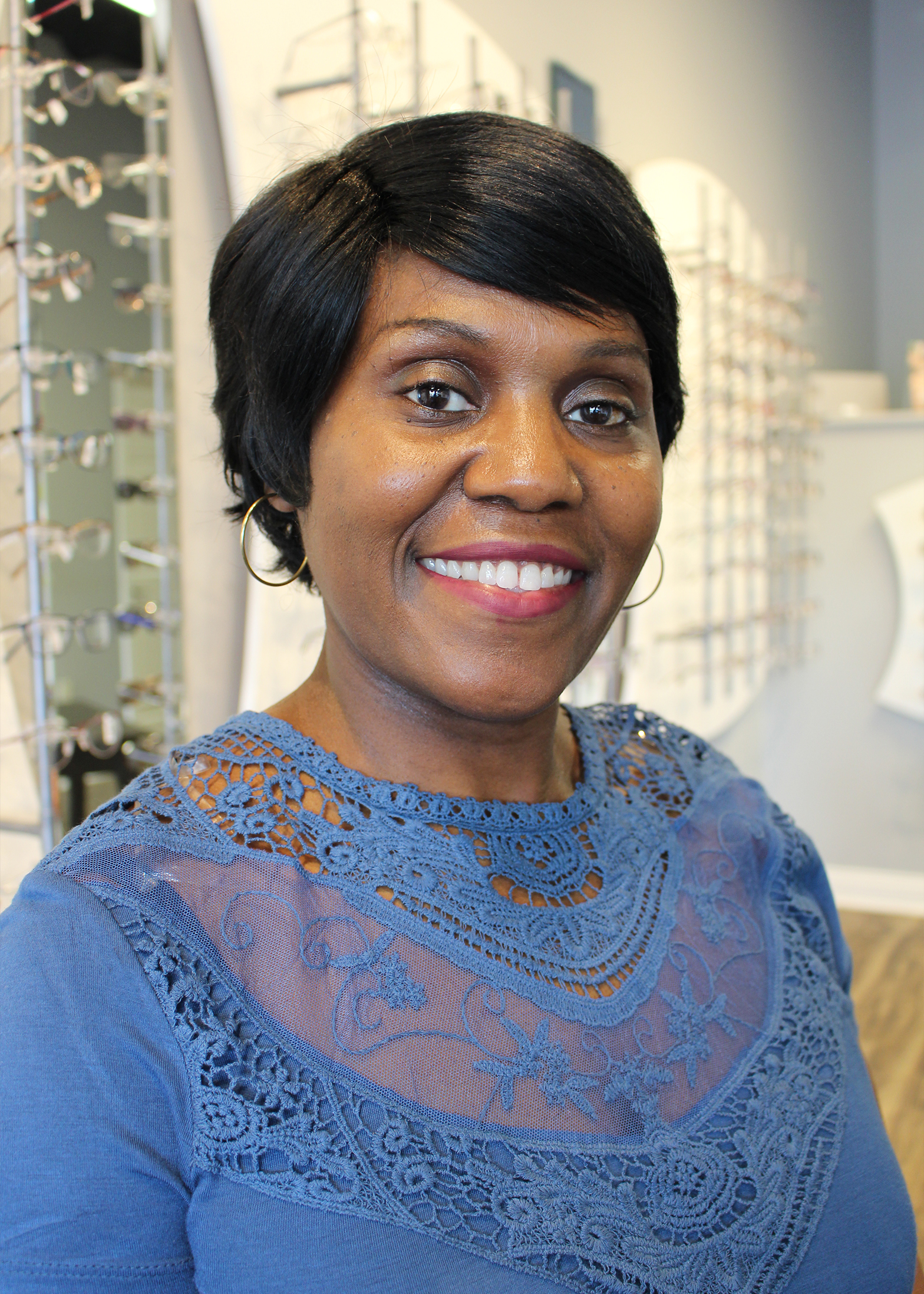 Kealy
Kealy grew up in Indianapolis, and for over 28 years, she has worked passionately in early childhood development. Joining Carmel Eyecare in July of 2019, she is new to the optical field, and is excited about her new adventure in eye care. As our patient care coordinator, Kealy brings a warm and welcoming demeanor to our front office.
In her spare time, she enjoys spending time with family and friends, attending church, and volunteering with her church's outreach ministry. She also performs with the Genesis Theater Company.